That little gadget in your pocket or purse can do just about anything, so the award for best multitasking should definitely go to it. It helps you communicate with family, friends, and the outer world, allows you to take beautiful photos and videos, and, among other things, because of which modern person always holds it in their hands, allows users to globally use it for gaming and online gambling entertainment.
In recent years, approximately 70% of the funds spent by users on mobile applications have fallen on games. What else can better testify to the fact that mobile gaming is only gaining momentum and is one of the most popular forms of entertainment for a modern person? Perhaps the fact that, collectively, players from all over the world spend billions of hours a year on this activity. It took some ten years, more or less, for the mobile platform to become a new pocket computer, although sometimes it seems that we have always had such convenient access to the gaming world.
This can be especially said looking at how the younger generations skillfully handle mobile gadgets almost from the cradle. Well, demand creates supply, and it's no surprise that mobile phones are improving every year. What else helps them acquire more and more new features and provide better services is the professional confrontation between mobile device manufacturers. The desire to excel pushes them to give their product distinctive characteristics, improve what turned out to be a weak point in a competitor. The struggle for the client between mobile operating systems has been going on since the dawn of mobile gaming, so let's see what are the differences between them and what they got on table in 2022.
How Do You Make a Choice Between Gadgets?
Google and Apple, the information technology market is simply impossible to imagine without these two giants. Their products are essentially equally presented to the consumer, and each of them simply has an army of fans who claim that it is their choice that is more reasonable compared, for example, with a colleague who has a competitor's device. Each of them can be understood because many people appreciate certain characteristics that help tip the scales towards iOS or Android.
Speaking of Apple's iOS, which was released in 2007, this operating system was developed for the first iPhone and was later used for all other Apple products. The OS source code is still unknown and cannot be used for devices from other manufacturers. Some consider this a disadvantage since they have to wait for official updates from Apple, after which the bugs found are fixed. In the case of Android, which Google developed a year after its competitor, the developers chose a radically opposite development for their offspring and allowed other developers to use the source code. Those users who preferred versatility chose Android; supporters of a more closed ecosystem welcomed the iOS. In a nutshell, both platforms have their pros and cons:
Android
+ a wide range of devices for every wallet
+ available slots for 2 sim cards
+ convenient file system
+ the ability to install applications and programs not only from Google Play
+ expandable memory
− greater vulnerability compared to iOS
− there are complaints about glitches in the operation of devices
iOS
+ comfortable and unique ecosystem for its users
+ closed operating system
+ good data protection and performance
+ optimization of all mobile devices
− too expensive
− a lot of paid content
− leaves no room for customization
To tell the truth, all those deep technical details probably don't play such a big role when the average shopper comes to the store to upgrade their gadgets. As you know, any flagships, that is, the latest smartphones, tablets, laptops, usually cost well above their predecessors. And when choosing a mobile phone from Apple, the buyer must be prepared for the fact that they will have to pay a considerable amount in any case. Choosing smartphones based on Android, in turn, a large expanse of prices opens up in front of the future owner, which cannot but rejoice. But, of course, in new generation models, graphics quality, gadget speed, battery power, and other characteristics are well above those of their predecessors, which is very important for a smooth gaming experience.
That being said, any user who thinks what choice they should make this time can remember the words of Steve Jobs that users' fingers will get used to tiny icons on smartphones, and this, one might say, is the whole philosophy of Apple technology. You have to "adapt" to their offer. If you want to customize your mobile device for yourself, using Android will bring you much more joy.
Whether iOS or Android, Mobile Gaming is Available to Everyone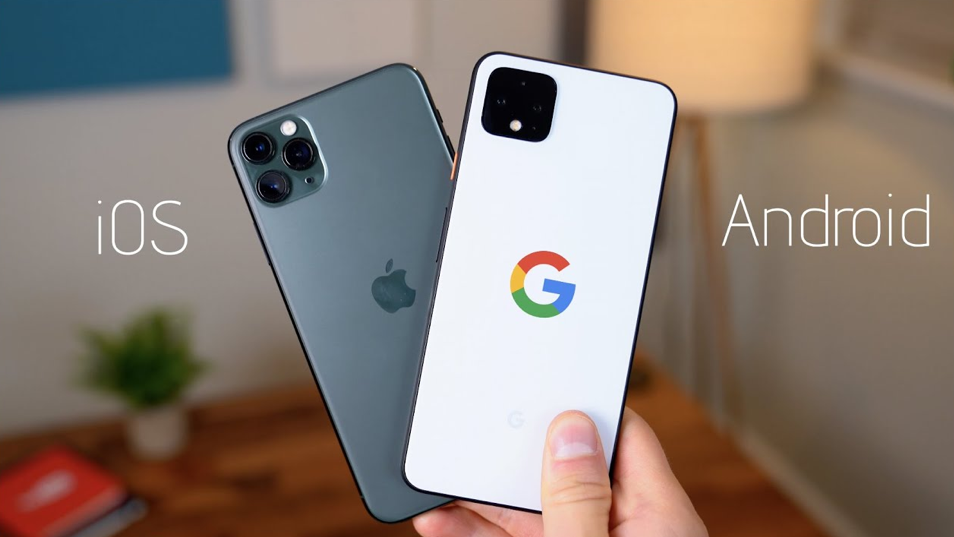 The mention of "open" and "closed" development of operating systems is also important when talking about the optimization of mobile devices. Simply put, when buying a mobile gadget, you want to be sure that any game you download will not freeze (like the phone itself) and that the games will be compatible with the gadget in terms of hardware. Well, iOS games are developed in such a way that they end up being compatible with both the new and the old model range, both on large iPad screens and on smaller smartphone screens.
Google simply does not have the opportunity to check the compatibility of all devices that come out on Android due to the availability of their source code, so often only the most famous brand models pass their certification and are able to provide players with high-quality, optimized gameplay. Whereas by purchasing a smartphone from a brand that you hear about for the first time, you run the risk of buying a pig in a poke.
Fortunately, the problem of application compatibility with a particular operating system has been resolved. In our time, cross-platform applications have already gained particular popularity, which are practically in no way inferior to native gaming applications. When downloading official games from the Google Play Store or the Apple Store, users can count on compatibility with their device, but at the same time, you need to carefully read the specifications of each game, how much memory it takes, what versions of the operating system it is compatible with, and so on.
Ways to Improve Gaming Sessions on Your Mobile Device
Despite the fact that initially phones were not invented for games, today, for many buyers, this is one of the very important selection criteria. Needless to say, the smartphone model you choose will greatly affect your gaming experience. To do this, you need to take into account the characteristics of the device, which will be discussed further.
The beauty of the graphics of modern games impresses the modern player to the very heart, and therefore the smartphone parameters such as the processor, graphics accelerator, battery must be super powerful. This means that those who like to use the phone not only for calls and communication will need a smartphone with 4 and 8 cores with a high frequency, ideally 3-4 GB of RAM, 2 GB is also suitable for "lazier" players.
If you plan to use your phone as a gaming platform, it is better to pay attention to models with throttling, a special cooling feature for the processor. Smartphone models such as Redmi Note, Samsung Galaxy, Poco Pro (daughter of Xiaomi) perfectly cover all these characteristics. At the same time, they have models of both economy and premium class. If you are looking for more expensive devices with flagship processors, chips, and the latest AMOLED screen technologies, you can look at the OnePlus Pro or Asus ROG Phone.
No less important are external characteristics, such as a high-quality smartphone screen with high resolution for picture quality (from about HD1920x1080). Size also matters, as gadgets smaller than 6'3 inches simply won't let you see all the details. It is also important how long your pleasure will last because, as you know, sometimes it is not very convenient or even impossible to sit with a charge and play. Therefore, you need to make sure that your gadget has a battery of at least 3000 mAh.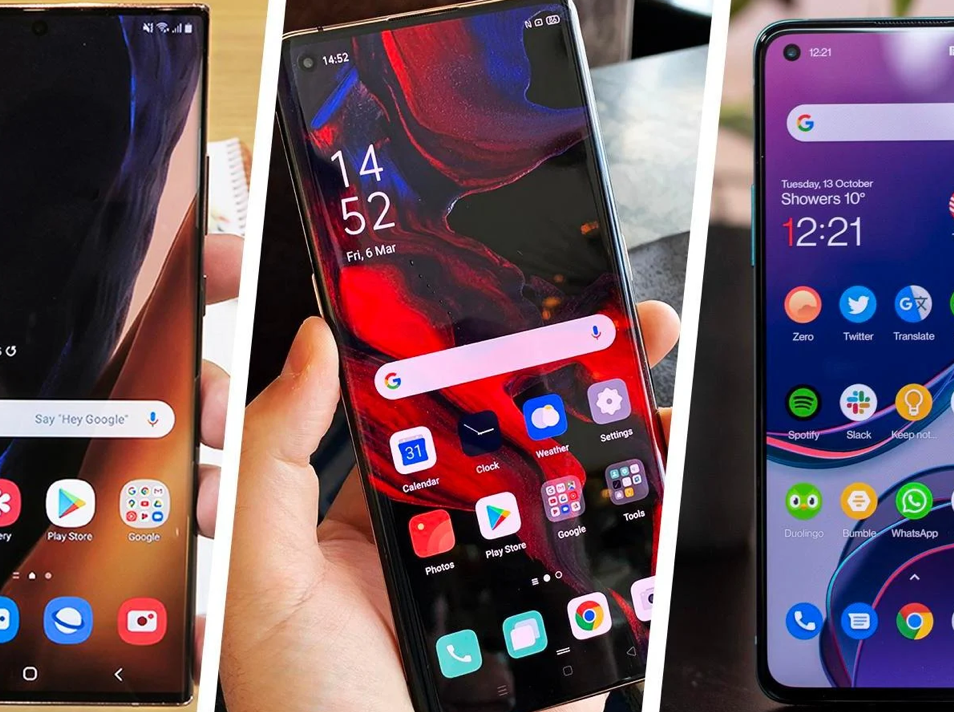 True connoisseurs of gaming know how important high-quality sound is for immersing yourself in what is happening on the screen, so the sound from the speakers should be at the highest level. Of course, do not forget about the earpiece in crowded places. The Pro Max series from iPhone are not only powerful devices but also great gaming smartphones with large RAM, contrast, and a larger battery capacity (4325 mAh in the iPhone 13 Pro Max).
There are also other factors that will help your smartphone show better performance and quality of the game. And it is you, the user, who can influence it. Surely you noticed that after using the device for a while, it starts to be slower or something. This means that it's time to clean your smartphone from unnecessary files and other junk. Review the installed applications, and it is quite possible that you have not even opened half of them since installation. And the vacated space will have a positive impact on your next game.
Another thing you can do is make sure that the screen refresh rate setting on your smartphone is set to the maximum. To do this, go to Settings, then select Advanced from the Display menu and set the highest rate by clicking Refresh rate. By the way, this option is not yet available on all smartphones yet. But in the future, it will surely be widespread and will allow you to adjust the speed and smoothness of the animation to your liking.
What Makes Mobile Gaming So Amusing?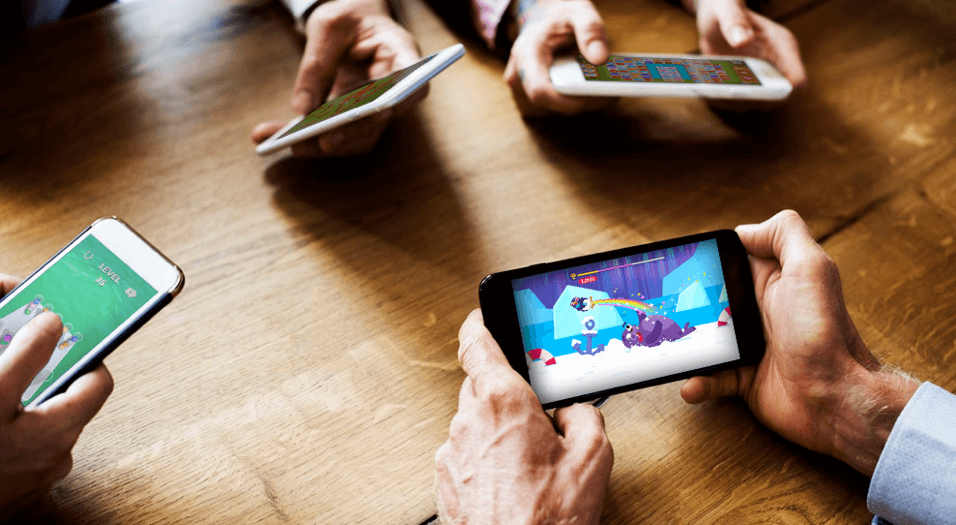 Going back to an era when mobile phones were not yet available to everyone, young and old, true gamers could satisfy their gaming appetite with the help of consoles that are still popular and will certainly be found in the home of a more or less serious player. With the advent of our electronic companions – mobile devices – everything has changed. Now the ever-busy office worker happily goes headlong into their favorite game on a smartphone when getting home, and the older generation no longer buzzes over the ears of children that it's time to stop playing but enjoys using mobile devices with pleasure.
There are several reasons for such a general admiration for mobile technologies because they have their advantages:
availability at any time and place
variety of game genres, their complexity
the ability to play together with friends or just strangers from all over the world
cheap compared to consoles
the opportunity to learn and interact with the latest technologies
While both paid games and enhanced versions of games are available on the play store, players have a lot of freedom when it comes to choosing absolutely free games to their taste. For several years now, games in the MOBA and MMORPG genres have been confidently holding the championship on the pedestal, which includes Fortnite, Minecraft, Pokémon Go, and Clash of Clans. But the game is not only intense fights, races for opponents, and other lovely elements of battle royale games. Also popular are games for relaxation and "time killers" such as puzzles, arcades, Sims (creation of virtual worlds).
A popular pastime of mankind since time immemorial, the casino has also taken its place in the online gaming industry. Modern casino fans can enjoy the same advantages as in any mobile game. iGaming platforms offer players the highest quality and latest games like slots, roulette, blackjack, etc., bonuses, betting on events, live dealer experience, and much more.
Each owner of a mobile device simply does not have the right to be bored. All these games presented for mobile platforms allow players to experience a whole range of emotions, from rush and excitement to joy and laughter. Of course, you should not forget about the world around you, which is no less interesting than the mobile universe. However, it is important for a modern person to keep in touch also with the world of technologies for which the future lies.